Matches Booked on Stoke Bardolph
The club
Red Lion
has booked a match on the
15/10/2017
for
20 pegs
pegs
The club
Sheffield Piscatorials
has booked a match on the
17/9/2017
for
20 pegs
pegs
The club
KEXBOROUGH A C
has booked a match on the
17 SEPTEMBER 2017
for
10
pegs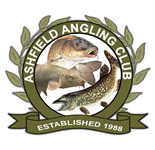 Welcome to Ashfield Angling Club


Ashfield Angling club was formed back in 1988 by a group of 88 anglers from the Kirkby in Ashfield area who took the opportunity to lease both Gunthorpe and Hazelford Weirs.
Since then the committee has grown the club significantly by providing high quality waters at a reasonable cost to it's members. We now have 800 members and many top quality angling venues in the Newark and Notts regions.
We are dedicated to providing quality pleasure and specimen fishing venues for our members and are continually looking to expand our venue numbers. Our club has a top level profile within angling circuits and boasts a large waiting list every year.
As a member of Ashfield Angling Club you can be assured that your fishing will be top class, our Rivers Lakes and Ponds contain some prize Barbel, Carp, Bream, Pike and many other fresh water species which are guaranteed to keep you wondering what your next catch will be.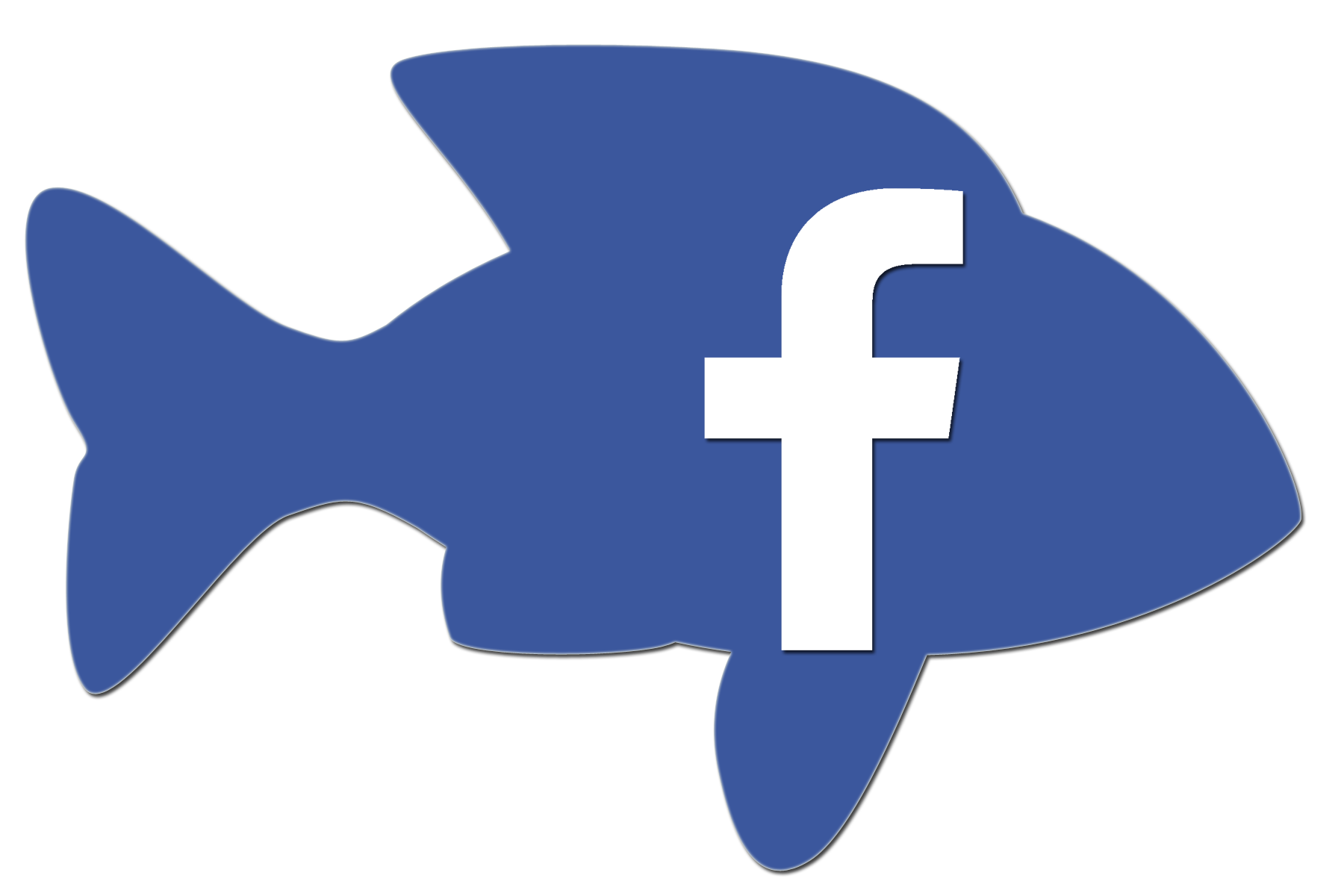 Members can Click on the fish and join our OFFICIAL Facebook Page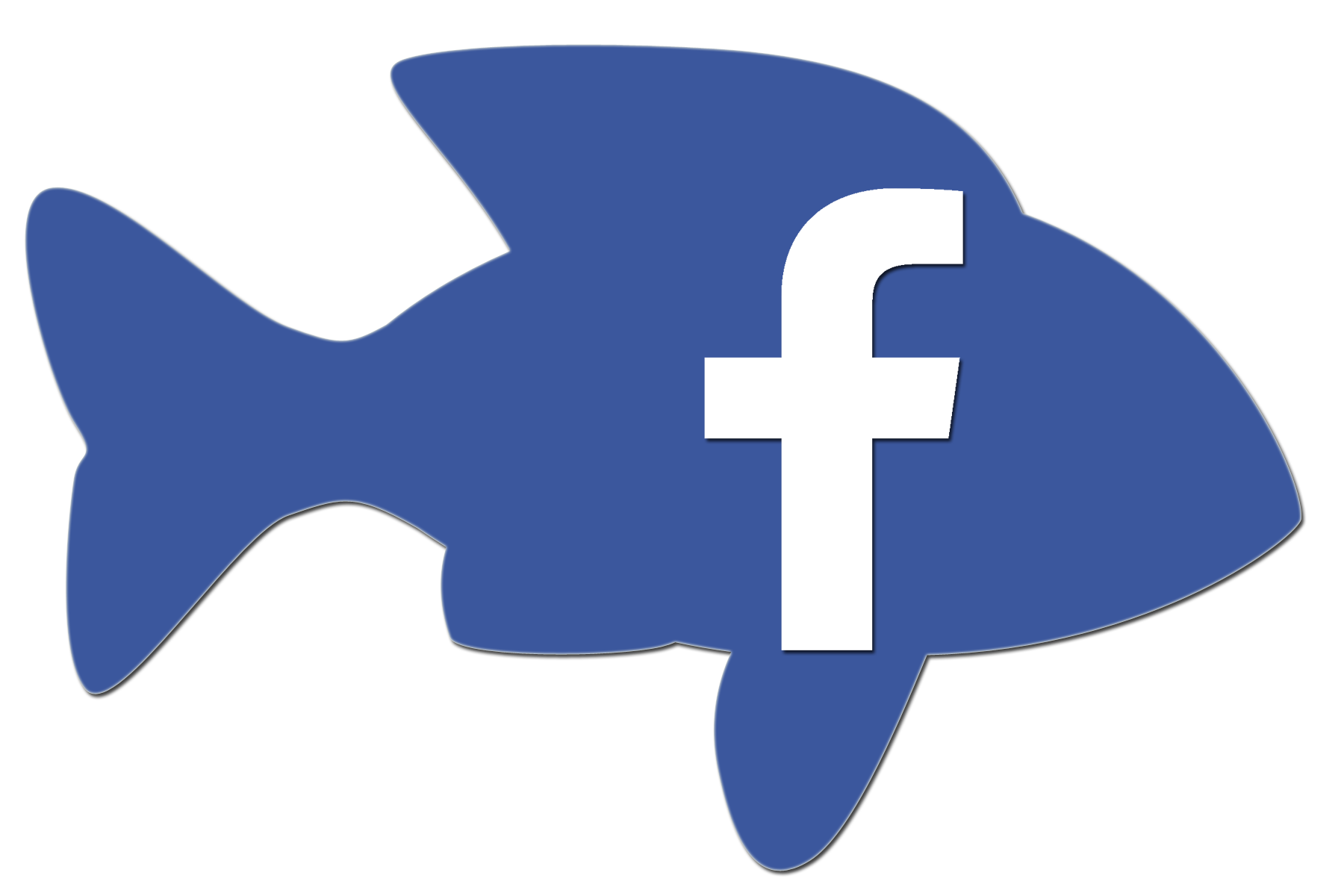 For Day and Match Ticket information click here .

Latest News
Another New Water for 2017
The AAC Committee are pleased to announce that we have secured a stretch of the tidal river trent at Ramton Village (near torksey). This is a great little section of the Trent with top quality specimens and great access. Night fishing is also available - the interactive map and venues pages have been updated, to see it click here
Winthorpe Village
Please keep an eye out for anyone speeding through winthorpe Village, please send any information you may have on this to the Club Secretary

Alan Scotthorne Bloodworm fishing for roach on our Day Ticket Section at Stoke Bardolph
To view a Alan Scotthorne Bloodworm fishing for roach on our Ferry Field Section click here
July and August 2017 Committee Minutes Now Available
To view the latest Committee Minutes, log in and Click here .

Important Health and Safety Notice:
Notice to all Members: Under no circumstances are members allowed to use or bring chain saws onto club venues unless specifically authorised in writing by the committee and are a member of an official work party with a venue specific Risk Assessment in place . Additionally no members must carry out adjustments or alterations to pegs/swims and venues unless agreed by the by the committee or as part of an official working party (Section B. GENERAL RULES FOR ALL MEMBERS rule 14) The use of 'light strimming' equipment is permitted however,members are made aware that the club cannot be responsible for any injury or damage to equipment where the work has not been agreed by the committee.

Cromwell C1 pegs closed for maintenance
Hi all - advanced notice. We will be refurbishing and improving pegs at C1 hopefully starting this Wednesday - 23rd August this will involve the the pegs from the woods down to the Ransmore water. We will need to close the pegs for the duration of the works to ensure the safety of anglers and allow access of the contractors. We estimate the work will take 5 days - We appreciate your patience whilst this work takes place and it should ensure better angling facilities during the poorer weather (just around the corner!) The pegs at the weir end will be open but be aware that during working hours there will be noise from machinery

Rod License Reminder
The 16th June is almost on us, please ensure that you have a valid rod license, the club has a policy of instantly removing any member who does not have a valid license. Thx.

Health and Safety Policy Updated
We ask all members to ensure that they read the clubs updated Health and Safety Policy here .

May 2017 Committee Minutes Now Available
To view the latest Committee Minutes, log in and Click here .

Upcoming work parties
To view the work parties over the next few weekends please log in and click here .

Updated Sinplified Fishing Rules now Online
To view the updated Club Fishing Rules please click here .

AGM 2017 Minutes Now Available
To view the AGM 2017 Minutes, log in and Click here .

Gunthorpe Locks additional secutity in place
Many Thanks to Phil Turton who has spent another half a day on site at Gunthorpe, Phil has got the locks boxed in by a fabricator. Members are reminded that they must lock the gate behind them (unless its locked back by the farmer), please report any suspicious activity to the committee as this is costing our club.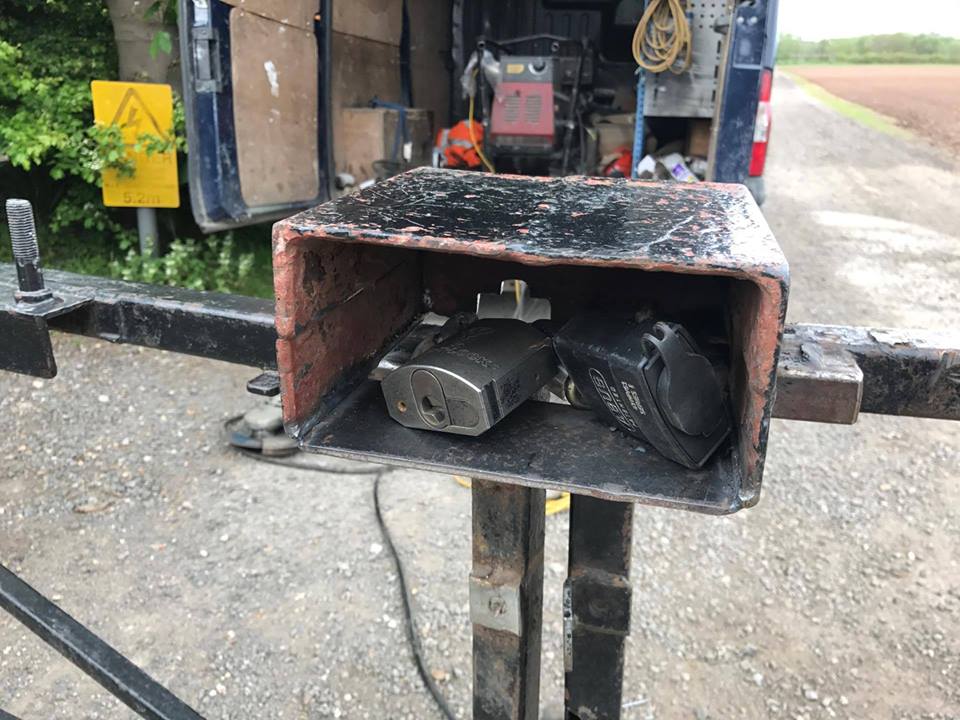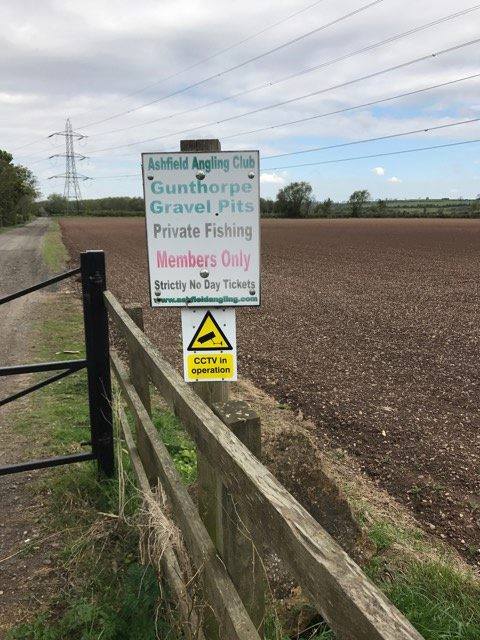 Annual Review Pre AGM Newsletter now available
Our Annual Review Pre AGM newsletter is now available on facebook, on this website - to view this on this website please log on and click - here

New River Locks and Sign for our New Water
Thx to Brian High who has now replaced all of our river locks except C2 which will be replaced by the 5th May . He will also be making up AAC signs for our new river stretch at Ferry Farm Thrumpton.
Ashfield recognised by the Angling Trust for encouraging Junior Angling
Great to see the AAC being recognised for encouraging juniors by making under 16s free at the Angling Trust /EA angling forum last night, many thx to Terry Statham Philip Turton and Keith Parkes our Bingham bailiff for representing the club there.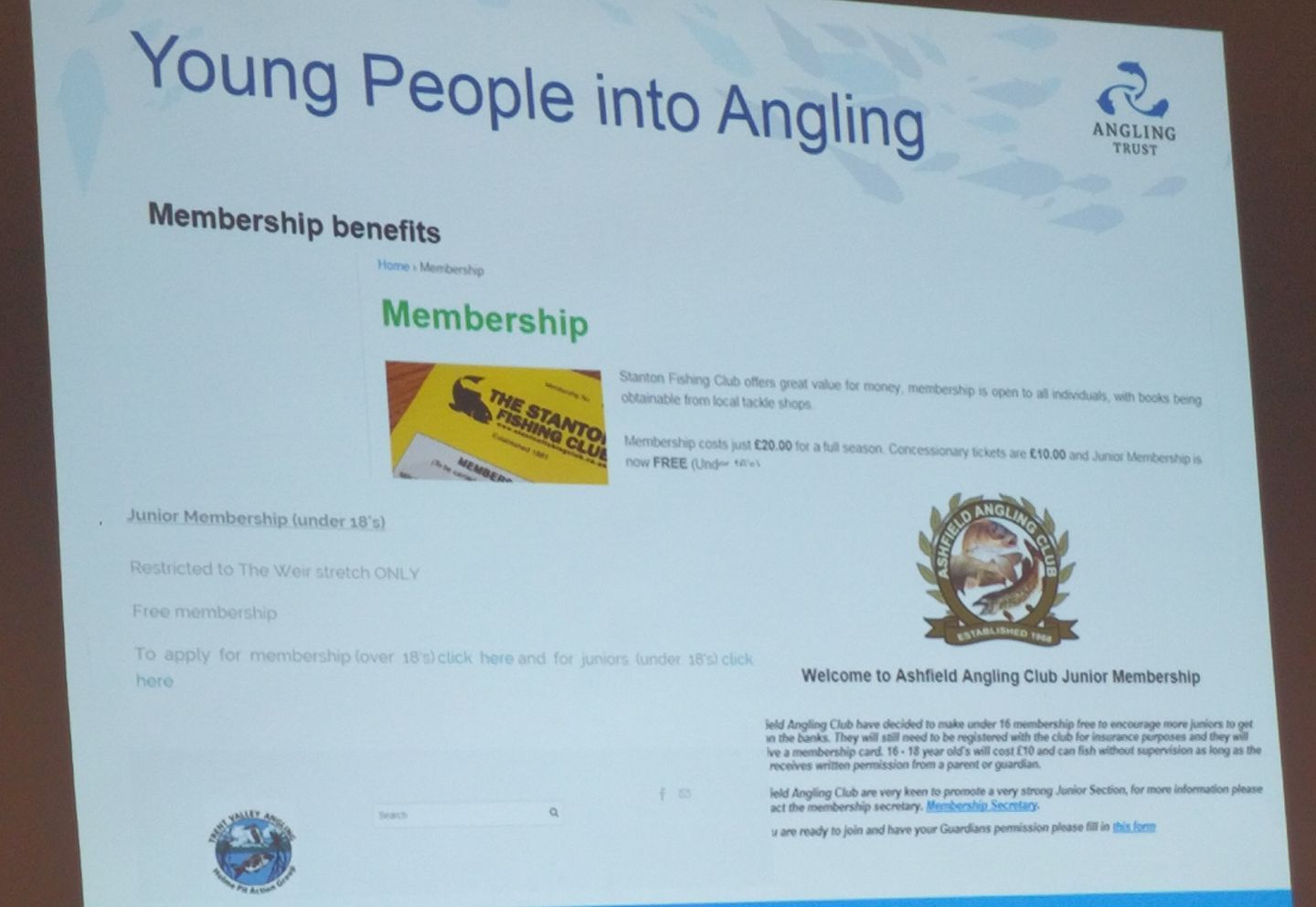 Club Accounts to 28th Feb 2017 Now Available
To view the Final Club Accounts and comparison to the previous 3 years, log in and Click here .

Committee Minutes
As requested by the members at the last AGM and in the interests of openeness and transparency, you can now log in and view the Minutes of the last 6 months minutes (with lease information/etc removed), to view them log in and Click here .

Committee Position Applications
The Committee applications have been processed by the committee congratulations to the 5 new appointees, take a look at the committee/bailiffs page for more details Thanks

AGM Date and Location Announced
Please log in and visit the AGM Page for details

Interim Chairman Announcement
The Chairman has made an announcement which can be found by logging in and visiting the noticeboard. Thanks

New Water for 2017
The AAC Committee are pleased to announce we now have secured Ferry Farm stretch at Thrumpton to add to our fishing venues. This is a fantastic section of the Trent with top quality specimens and fantastic access. Night fishing is also available with 16-18 pegs - the interactive map has been updated, venues page to be updated soon
Gunthorpe Road Upgrade Complete ready for the closed season - before and after pictures below
The first phase of the road improvements at Gunthorpe is now complete ready for the start of the closed season, the Land owner was very impressed with the work - his comments were: "... I have looked over the work and feel it is a big step on from what has previously been done in the past. The key going forward will be regular maintenance in certain prone wet areas that may suffer from stone movement. Good engineering ideas to try and protect the road from flooding. I think some areas that show a little movement would benefit from a finer top surface but give it time to settle and dry before carrying out further addition of stone I would suggest. Many thanks for the confirmation of quality imported materials for a clear purpose-exactly where we want to be. Hope all goes well with your further works this spring."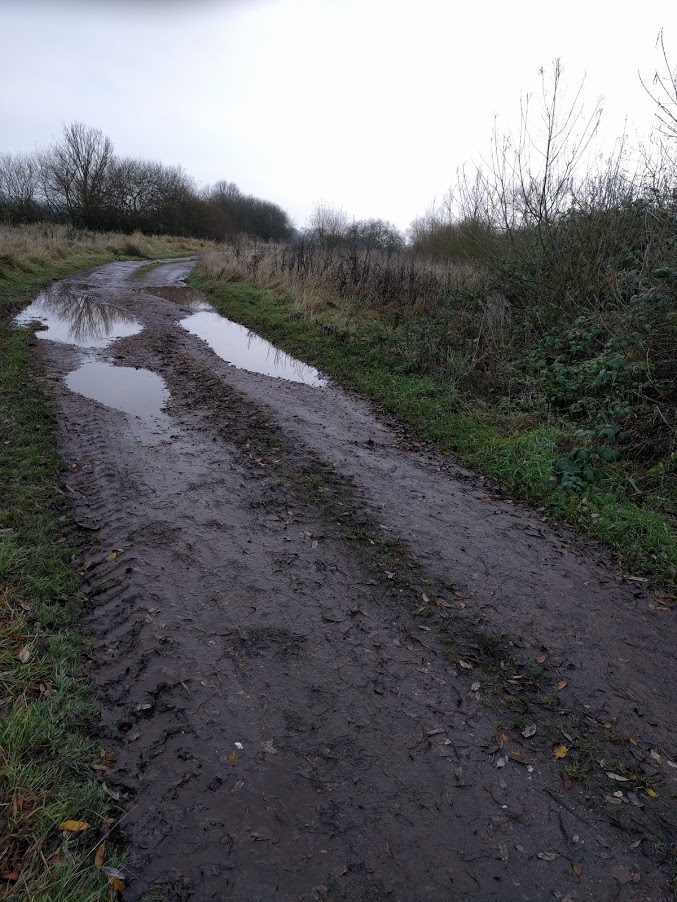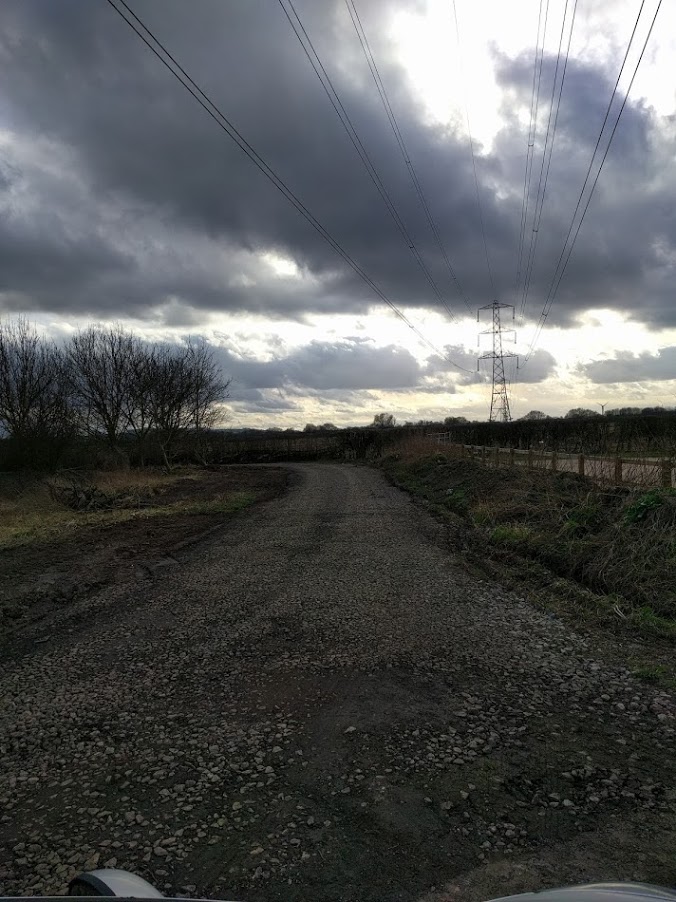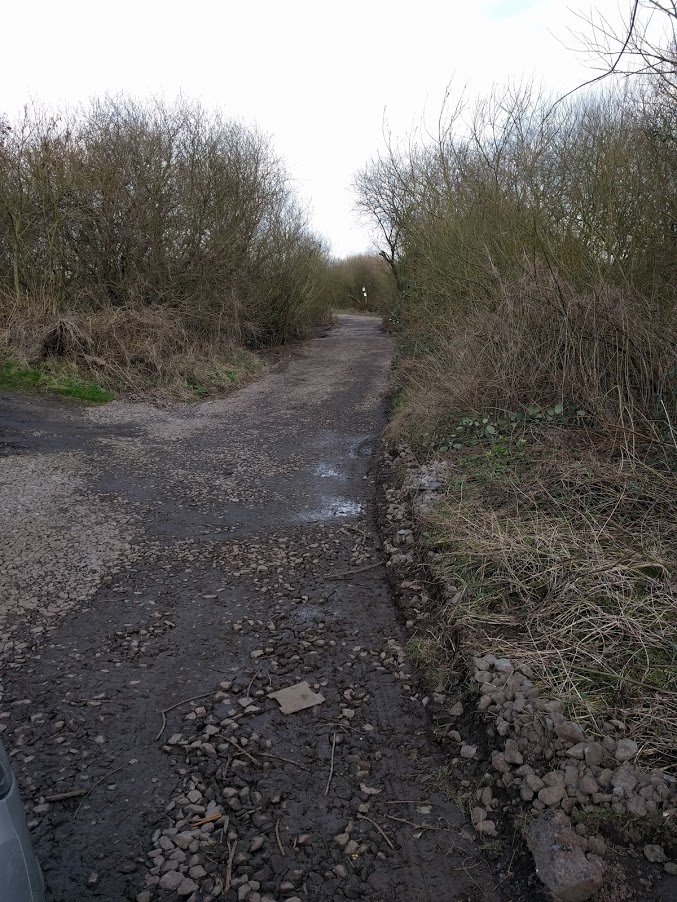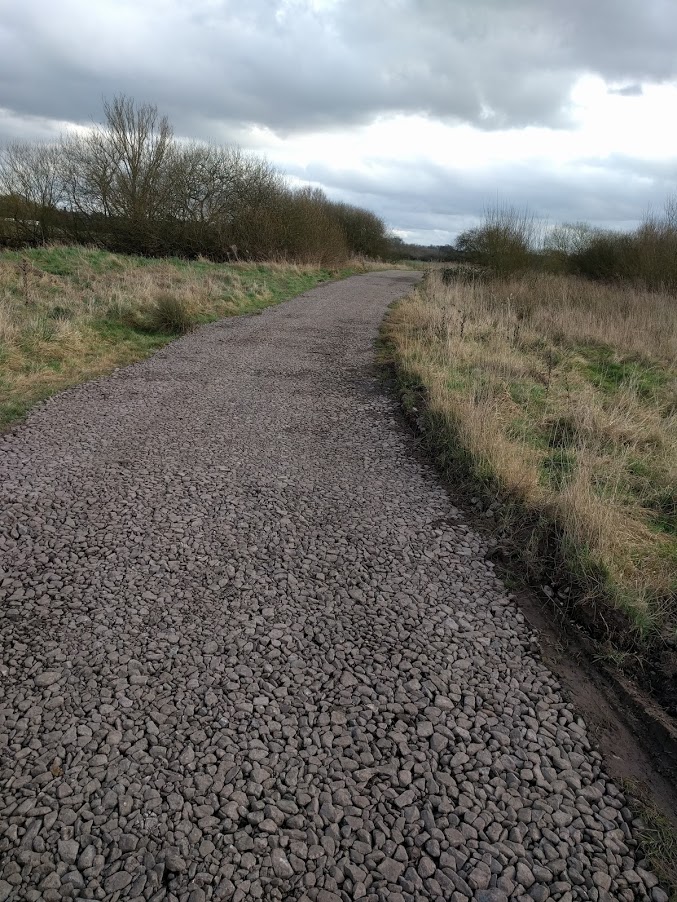 Bingham Pond EA Netting - closed for fishing
The first part of our Bingham Rejuvenation plan starts on the 22/2/16 with the EA Netting Bingham and providing an environmental report, this will be key information for us in developing the Bingham Maintenance Plan. Members are welcome to watch but must park away from the venue (towards Gunthorpe weir). Thx

Great News for Juniors
The committee have decided to make under 16 membership free to encourage more juniors to get out on the banks. They will still need to be registered with the club for insurance purposes and they will receive a membership card. 16 - 18 year old's will cost £10 and can fish without supervision as long as the club receives written permission from a parent or guardian.

Ashfield Angling Club supporting the PAC INTER REGION CHARITY DAY
From Phil: "What a fantastic day and unbelievably supported guys, haven't done the tally but well over £500 raised including £160 on the raffle with prizes sorted by Robert Lawrie, Mark Fox and myself fantastic. Top day, few fish caught, 19.2, jacks and a double and bragging rites goes to lea valley and I can't believe he did not only catch a 19.2, but more importantly ran off with the bottle of captain Morgan's??. Top top day guys and thanks a million to the AAC members for the venue support"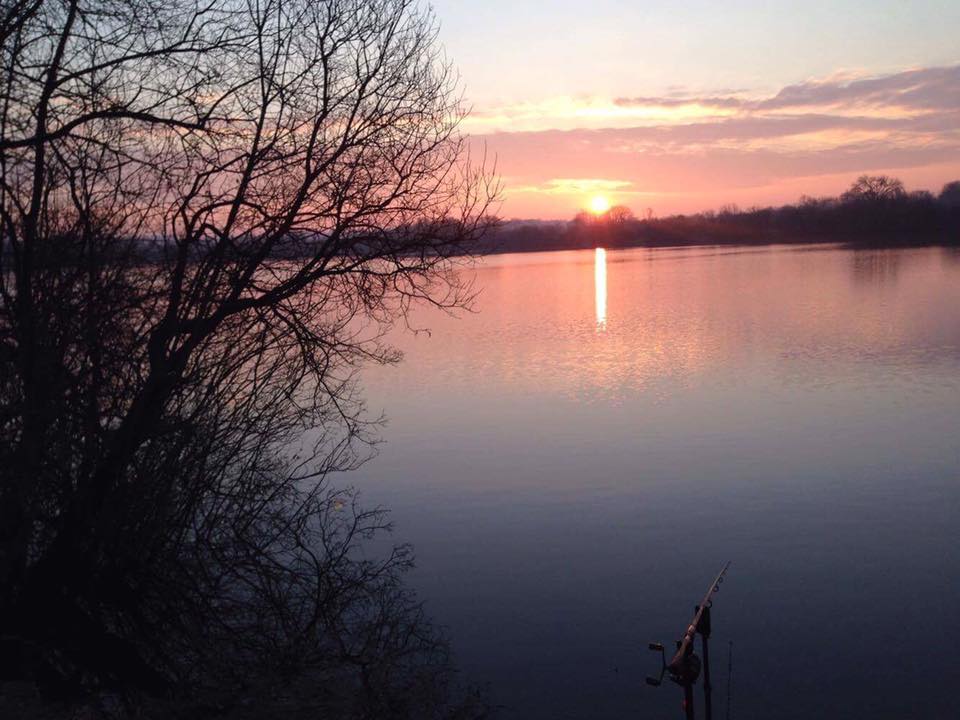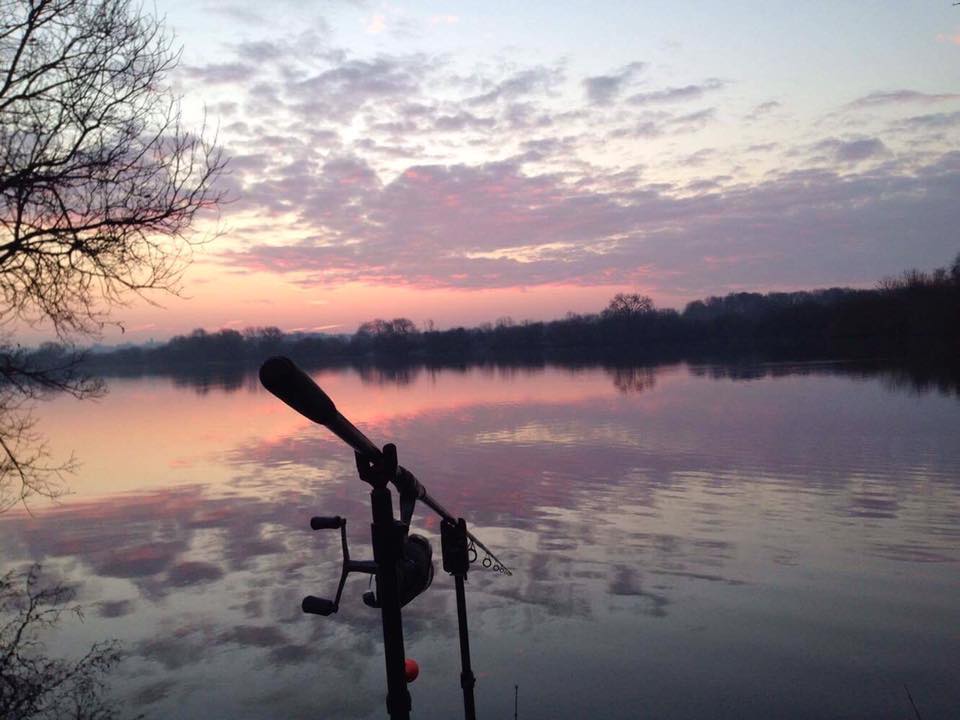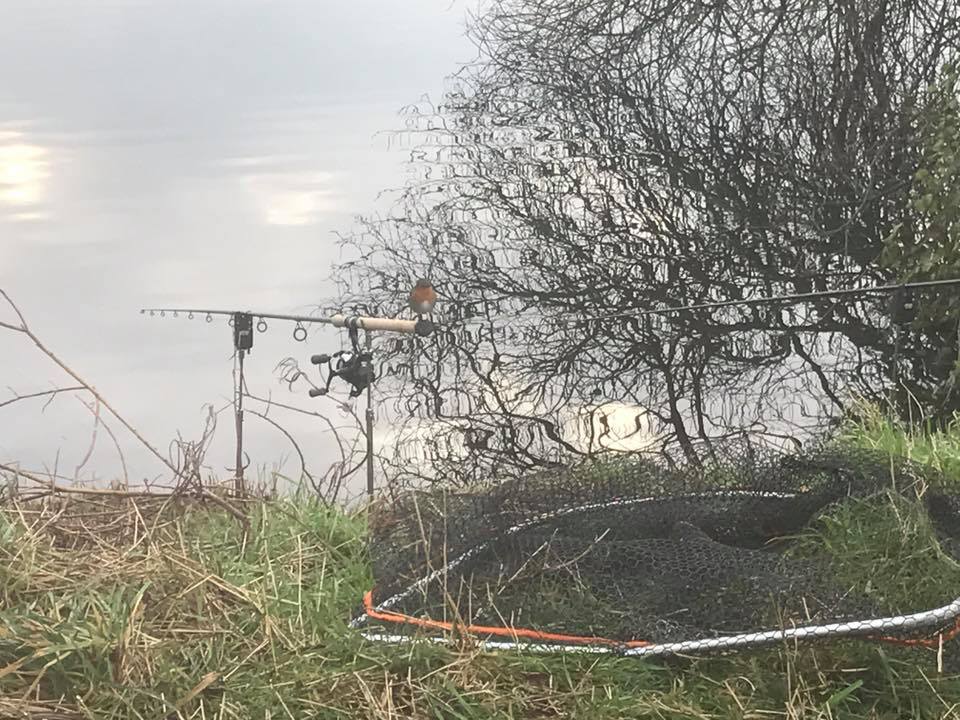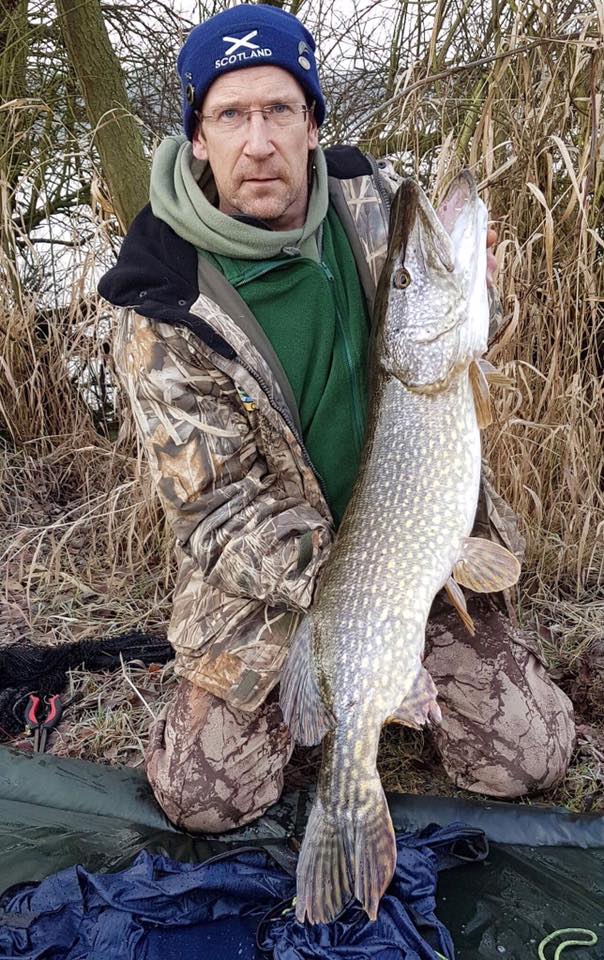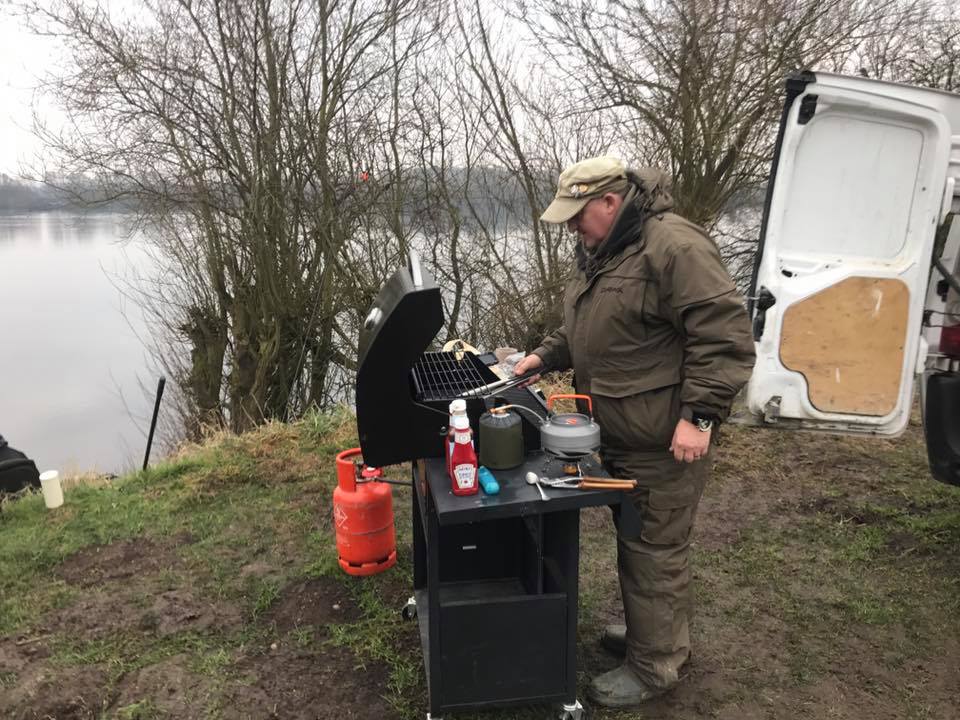 Stoke Weir Cattle Grid Broken - Take care
Thanks to a member(Jack) for letting us know about this: The second cattle grid at Stoke weir, the one near the car park has one snapped bar that has caved in which may cause you to bottom out. Our Bailiff is sorting this out with the farmer please take care until this has been fixed

Club Photo Competition Winner 2016
Congratulation to Bob Beal who will receive one years free membership for Winning the Photo Competition, over 100 votes were cast by members on our Facebook Page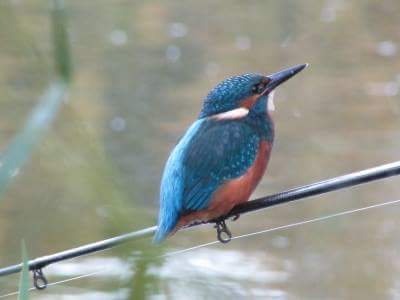 Ashfield Bailiffs meet Kevin Pearson from the Angling Trust
Comments from the AT: Just spent a great evening talking with the bailiffs of Ashfield Angling club in Notts. Some very dedicated people who give up a lot of their time to protect their waters on and around the Trent. VBS is there to support club bailiffs so hopefully we'll see the club represented very soon.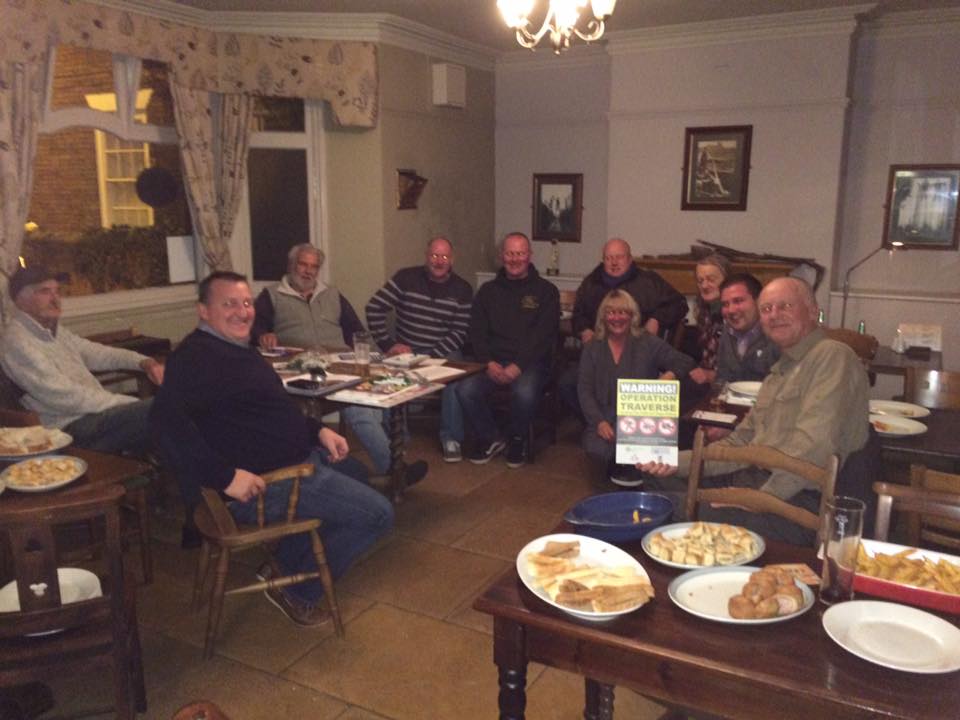 Thrumpton is Dawn till Dusk
Members are reminded that Thrumpton is dawn till Dusk only - this rule is strictly enforced anyone breaking it is jeopardising their membership! Dawn till Dusk Times here
Mick, one of our Thrumpton Bailiffs, has put signs up at the entrance with weekly Dusk and Dawn times.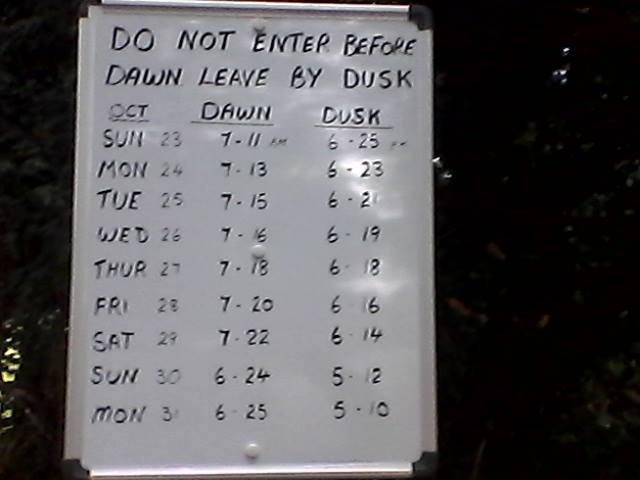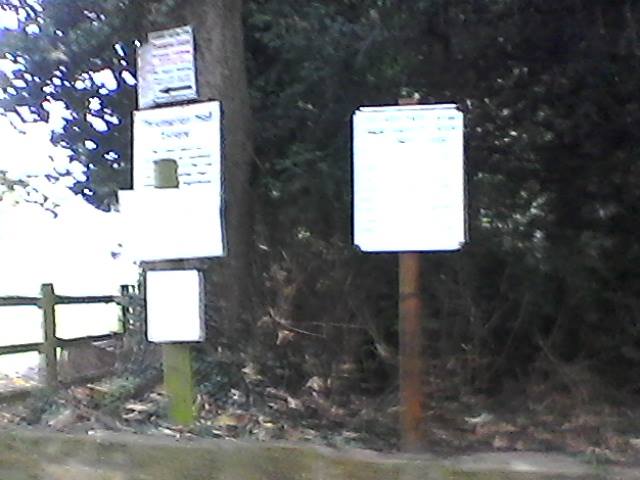 VERY IMPORTANT KHV NOTICE- ITS NOW AT COTGRAVE!!!
We have taken advice from the Environment Agency and due to the recent local KHV outbreaks in Leicestershire and South Yorkshire we will be banning the use of keep nets from all of our still waters until further notice. All landing nets, weigh slings, carp sacks etc. must be dry before being placed in to the water, preferably via sunlight. Please also be aware that damp stink bags can also carry the disease. It will be treated as a very serious offence should this restriction be broken due to the danger presented to the health of our fish stock. Thank you for your understanding, hopefully we will be back to normality in the near future.
Koi herpesvirus (KHV) is a disease that affects all varieties of carp, is highly contagious and may cause up to 100% mortality. It can be transmitted by fish to fish contact and also via angling equipment and contaminated water. Signs to look out for include lethargy, damaged gills, sunken eyes, flaky skin mucus. If you see any carp displaying these symptoms please contact a bailiff or committee member asap.

Closed Season - How to report any Illegal Fishing
All River Fishing is now Closed until June 16th - No coarse fishing is permitted on rivers, streams and drains between 15 March to 15 June inclusive, and anyone found fishing illegally faces prosecution and a hefty fine from the EA. Our lakes are of course still open for members only.

How to report out of season river fishing
1. Never ever compromise your own safety, DO NOT attempt a citizens arrest - leave it to the authorities.
2. Call the EA on 0800 80 70 60 with location details and numbers fishing/ description and ask for an EA Incident number.

How to report ANY other fishing without permission when it is IN PROGRESS:
1. Never ever compromise your own safety, DO NOT attempt a citizens arrest - leave it to the authorities.
2. Report the incident via 999 State that this is an OFFENCE IS IN PROGRESS under the "Fishing without permission is a Schedule 1 Theft Act 1968".
3. Insist on receiving a CRIME NUMBER and a CALLBACK and that this is a MUST ATTEND incident
4. Then call the EA on 0800 80 70 60 give them the CRIME NUMBER, you should also get an EA Incident number.
If you are reporting this after the event, use 101 not 999.
If you come across any fixed lines, do not remove them, report it to the EA on 0800 80 70 60.
For Ashfield Venues please also inform the Club Chairman.
New Questions and Answers Page
Cant Login? How do i Join? When is the Renewal Date? How do Junior Members Join? Where can i fish on a day ticket? ...etc take a look at the new Q and A Page. You can fire questions through to us as well.

Recent/Older News Page
Recent news items can now be viewed here